Ah yes Thanksgiving, a time for turkey, fall walks, family (unfortunately only the ones you live with this year), and several hours of cooking the most extravagant of meals. If you are like me and often get distracted from the most mundane of tasks, fire safety isn't always top of mind. Whether that be from a phone call, work, picking out the perfect wine to pair with your meal, or Sunday night football, a few minutes away from your meal could result in a house fire.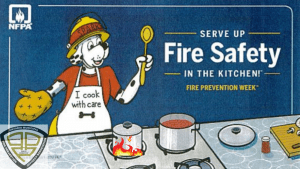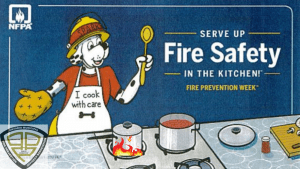 Kitchen fires account for 44 percent of all house fires and Thanksgiving is the number 1 day for house fires in the US and Canada. Here are some tips to ensure a safe Thanksgiving feast this weekend.
Make sure your smoke alarms are working. Test them by pushing the test button.
Stay in the kitchen when you are cooking on the stovetop so you can keep an eye on the food.
Stay in the home when cooking your turkey, and check on it frequently.
Always turn the oven and burners off when finished cooking.
Prevent burns and stovetop fires by turning pot handles toward the back of the stove and use the rear burners when children are in the kitchen.
Stay alert and avoid cooking when under the influence of medications or alcohol.
Keep all combustibles including oven mitts, wooden utensils, food packaging, towels, pot holders, and curtains away from hot surfaces.
What To Do If You Have A Kitchen Fire
Try to smother the fire with a lid or baking sheet if it is safe to do so, then turn off the heat source (oven, gas or electric burners, BBQ etc.)
If the flames do not go out, use a multi-purpose fire extinguisher (A,B or C) to try to extinguish the flames
If the flames still are not out, ensure to get everyone out from your home immediately and call 9-1-1 or your local emergency number.
If the fire is small and confined and you choose to fight the fire, ensure all other occupants leave and have a clear way out.
For more Fire Safety Tips visit https://www.nfpa.org/Public-Education/Staying-safe/Preparedness/Fire-Prevention-Week